10★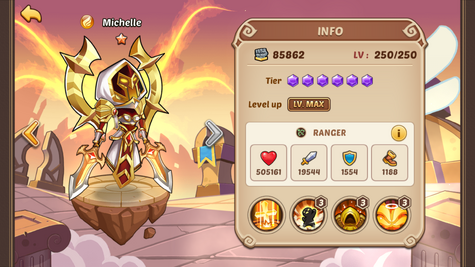 6★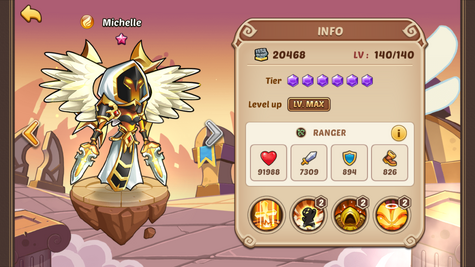 5★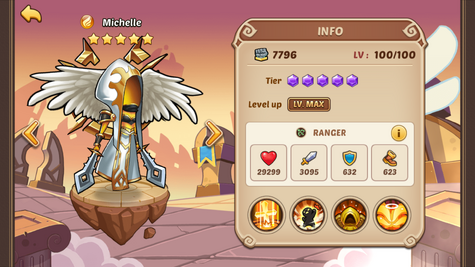 Divine Sanction: active skill: Deals (138% of Attack) damage against 3 random enemies and has 35% chance to stun them for 2 rounds, heals the ally with lowest HP for (180% of Attack) HP.
Light Will: passive skill: Increases Holy damage by 36%, Attack by 20% and Speed by 20.
Disciples of Light: passive skill: Has a 100% chance to resurrect with 60% HP after death.
Redemption of Michelle: passive skill: Increases Control Immune by 50%.
SKIN(S): Seraph